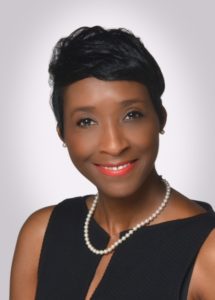 For 85 years, the Junior League of Baton Rouge has been a steadfast partner to our vibrant community. We have forged a strong bond with Baton Rouge, a bond that has grown stronger over time.  I am humbled, honored and happy to follow in the footsteps of great women who helped forge that strong bond and who have paved the way so that I can continue to fulfill the mission & vision of the Junior League of Baton Rouge.
This upcoming year marks an impressive milestone for us as we celebrate 85 years of service. I can honestly say that I don't look at the number of women who make up the Junior League of Baton Rouge. But I do look at the heart of the women. And if I were a cardiologist, my diagnosis would be that their hearts are pumping their talent, time & treasure back into our community daily. That is a GREAT REPORT for the Junior League of Baton Rouge.
Women as Catalysts for lasting community change! Change does not come easily, but when we take ourselves out of the equation, then focus on the purpose of our existence, a mere change should have us saying "We are Challenging You to Be the Change!" The one thing that I know is that I don't know everything. Which is why I remain teachable, coachable, shapeable, and trainable!
One of my favorite quotes is by Brigham Young. "You educate a man; you educate a man. You educate a woman; you educate a generation."  So, for the past 85 years, our rich history of service to children and their families in the areas of education, health and arts & cultural enrichment has been paramount and this upcoming year will be no different.
We are a GREAT organization that's respected in our community and beyond. But let's be real, we don't become great by ourselves. Because if we did, it would diminish our impact. Even the Lone Ranger had Tonto! Collectively we have a stronger impact.  Our League is such an amazingly unique organization because while we are working to improve the community, the organization is enhancing us through personal and professional development thus developing our potential!  While we aspire to improve our community, we reap the benefit from different industries and trades: marketing, event planning, finance, fundraising, human resources, management, and everything in between – all by simply donating our time to improve the lives of children in our great community.
As we forge into a new year, let's continue to support, grow and love our League. Speaking of love…. IT'S YOUR LEAGUE, LOVE IT!!!
Kathy Victorian
Junior League of Baton Rouge
President, 2016-2017