Women's Leadership Conference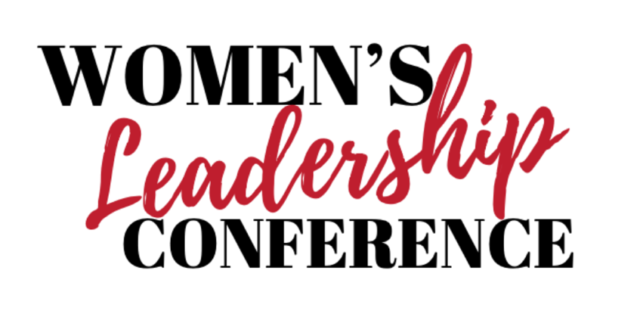 Presenting Sponsor


HILTON BATON ROUGE CAPITOL CENTER Map
MARCH 11, 2022    |    7:30 A.M. – 1:30 P.M.
We are excited to announce our third annual Women's Leadership Conference! Join us March 11, 2022 from 7:30 a.m. through 1:30 p.m. The event will feature breakout sessions for personal and professional growth, a keynote speaker over lunch, and an exclusive VIP experience.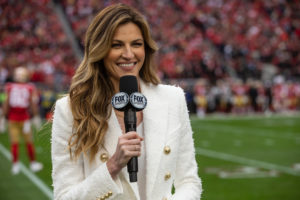 ANNOUNCING 2022 Keynote Speaker, Erin Andrews!
Erin Andrews is an Emmy nominated sports broadcaster as part FOX Sports' A Team. Andrews can be seen weekly on "FOX NFL Sunday," a show that records a staggering 56.4 million unique viewers, doing sideline coverage and features, as well as reporting for "NFL Thursday Night Football" and "America's Game of The Week," the most-watched show in all of television for the last 12 seasons and most-watched NFL window for the last 20 seasons.
Click here to learn more about Andrews and our speakers.
Attendees are welcome to come and go as they wish throughout the sessions.
7:30 – 9:00 a.m.
Networking Breakfast, Riverview Ballroom, Sponsored by Ochsner
9:00 – 9:15 a.m.
Meetup & Refreshment Break
9:15 – 10:00 a.m.

"It's Your Move: Seizing Opportunities to Grow Your Business" Amy Edwards, b1BANK & Will M. Campbell, Jr., b1 FOUNDATION

"The Pandemic Pivot: Transitioning from Employee to Entrepreneur" Frankie Robertson, The Amandla Group

"Women's Health: What All Women Should Know to Reduce Their Risks of Cancer" Robin Strate, Woman's Hospital

"Meaning to Meaningful: The Journey to Finding Fulfillment & Purpose" Whitney Breaux, Eli Lilly & Day 18 Campaign

10:00 – 10:15 a.m.

10:00 a.m.

Meetup & Refreshment Break

Kendra Scott Giveback Pop-Up Shop

10:15 – 11:00 a.m.

"I Will Not Be Shaken: The Pivot into a Life of Passion & Purpose" Tia Whittington, H. Kyle Boutique

"Social Media, Professionalism, and Privacy" Mag Bickford & Amanda Stout, McGlinchey

"The Future of Work, the Great Resignation & Other Trends Coming Out of COVID-19" Victoria Adams Phipps, Engagements & Impacts

"Balancing Act: Tips for Maintaining Good Health with an Active Lifestyle" Panel by Ochsner: Dr. Courtney Gunn, Dr. Sydney Prescott, Dr. Morgan Bankston & Dr. Kayla Sliman

11:00 – 11:30 a.m.

11:00 a.m.

Meetup & Refreshment Break

Skin Cancer & Breast Cancer Screenings by Ochsner Health

11:30 a.m. – 12:30 p.m.

12:30 p.m.

Keynote Luncheon, Riverview Ballroom

Skin Cancer & Breast Cancer Screenings by Ochsner Health

12:45 – 1:30 p.m.

VIP Meet & Greet, Heidelberg room, Sponsored by McGlinchey
________________________________________
THANK YOU to our 2022 Sponsors!
Presenting Sponsor


Partner Sponsorship


Patron Sponsorship
Baton Rouge Business Report
Blue Cross and Blue Shield of Louisiana/Healthy Blue
Entergy
Huey and Angelina Wilson Foundation
Lamar Advertising
Office of Mayor-President Sharon Weston Broome
Ruby Slipper
Kathryn Sullivan
Woman's Hospital
Supporter Sponsorship
Aetna
Coca-Cola
Cox
Jones Walker
Maughan Law Firm
Shoppers Value Foods
Tiger Athletic Foundation
Ally Sponsorship
BXS Insurance
DOW
Hidden Gems Real Estate
ICF, International
Kendra Scott
London Bridge Early Learning Center
Methanex
TWRU CPAs & Financial Advisors
YWCA
_______________________________________