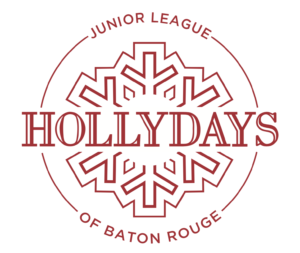 This year's Hollydays market is promised to be a great few days of shopping and fashion featuring established favorites, plus new additions from around the country.
Click here to view our 2023 Merchant Guide!
WOMEN'S APPAREL
Black Door Boutique
Boutique Dopage
Britt and Belle Boutique
Can't Hide Pretty Boutique
Craberdashery
DAPHNE
Fab Boutique Etc LLC
Fashion Allie
Hazel Lane Boutique
J&A Threads
Kerrington Claire Boutique
L'JAI AMOR
La Boujee Boutique
Louise Lane Boutique
Phoenix Shop
Rhinestone Ranch
SHANNIEGIRL
Shoeffle'
So Grateful Boutique
Style Craft Co
Style Kalon
The Nectar Mix
The Thrifty Soul, LLC
Tru Colors Gameday
Twisted Wives Boutique
Un Pueblo
Woody's Furs
Wren and Ivy
MEN'S APPAREL
FISH Boutique
Knotted Handcrafted Bowties
Limit Out Supply Co., LLC
Milla and Ella Co
Quality Mens Gifts
Southern Chill
CHILDREN'S APPAREL
Bella Mia Kids
Fig and Sparrow
JUST A LITTLE WESTERN
Marie Henry Youth Boutique
My Southern Child
Simply Stitchin
Slayden and Rose
The Magic Box
Tres Jolie Boutique
HOME DÉCOR & GIFTS
Acu-Pulse
Aroma Flames Candles
Ascension Golf Carts, LLC
Blue Feather Candle Co.
Marye-Kelley
Pelican Publishing
Stan Routh
The Thrifty Soul
Under Wraps
Vanessa Chanel Candle Co.
Wine Oh!
XO, Shelby
BATH & BEAUTY
Fab Brows
Hairdistrikt
Lolli's Lip Service
Mississippi Miracle Clay
PRD bath
The Bath Lady
Woodland Sunrise
ACCESSORIES
Alena G. Vinet DesignS
Big Easy Jewelry
Carol's Classic Jewelers
Charmaine Texada Designs
Coastal Grit Jewelry Co.
Endlessly Linked
Fusion Market and Gifts
Golden Lily
Grace & Wood Co.
Hollow Dot
Just for ME Designs LLC
Kendra Scott
Lauren Ferrell Designs LLC
Panache Designer Jewelry
SongLily
Steward and James Jewelry
Vanishing Heirlooms Antique & Vintage Jewelry
Vintage Finds
HOME DECOR & GIFTS
AcuPulse
All Aboard Party Headquarters
Aroma Flame Candles
Bellas Gifts to Geaux
Blue Feather Candle Company
Buzbe
Chaparral Dallas
Clayton & Crume
CRAFT Interiors
CutCo Cutlery
Dressed to the 10's
Jessica Thompson Design
Knock Knock Children's Museum
Marye-Kelley
My Massage Pillow
Rainbow of Louisiana
River Road Recipes
Sacred Designs
Seth Hodges Art
Sleigh Belles
Social Graces Vintage
Stan Routh
Star Linens
Vanessa Chanel Candle Co.
Whine Oh!
Woodside Carpentry
FOOD & BEVERAGE
All of Us
Big Creek Farms
Brenham Kitchens
Indiannola Pecan House
Ivory Leshores Gourmet Bread Pudding and Cheesecakes
Just For Jada LLC
King Tremaine
Knee Deep Blends
Leisuremans Cocktail Mixes
PDQ Meals
Royally Roasted Nuts
SDJ Sweet Treats
MISCELLANEOUS
Click Heaters by Walla International
Easy Living Products: Go Sticky
Fusion Market and Gifts
Global Link Enterprise
Katherine Designs Co
Lanyard Lovebirds
Literary Lamps
Paige Alyse Designs LLC
ROOT SUNGLASSES
Tiger Trim Light
Under Wraps
Interested in being a merchant at this year's Hollydays? There's still time to apply. Learn more in our Merchants Corner.