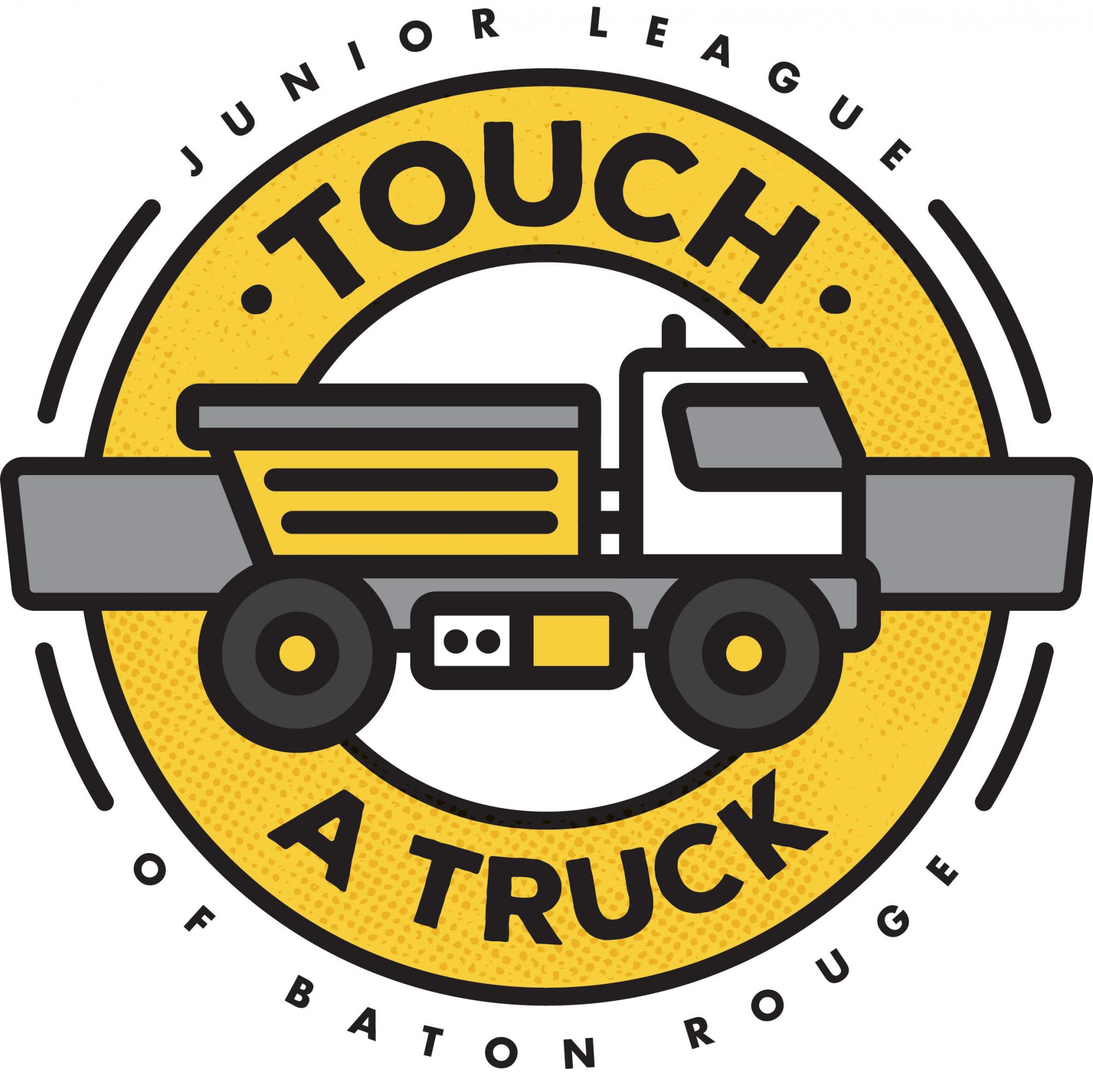 LOOK FOR DETAILS ABOUT OUR
ANNUAL TOUCH A TRUCK
COMING SOON
TBA 2022
9:00 AM TO 3:00 PM
BREC STATE FAIRGROUNDS
---
For the health and safety of our community, our 6th Annual Touch A Truck event will be a drive-thru! 
IMPORTANT SAFETY REMINDER: Face coverings will be required for anyone in the vehicle who is interacting with Junior League volunteers and Touch A Truck participants.
Tickets will cost $30 per car. All tickets must be purchased in advance via predetermined time slots. 
WHAT DOES DRIVE-THRU TOUCH A TRUCK LOOK LIKE? 
Drive-Thru Touch A Truck is a unique event that allows children to see, explore, and learn about their favorite big trucks and heavy machinery from the safety of your vehicle. Vehicles on display include tractors, backhoes, emergency responders, tractor-trailers, and utility trucks. There is fun for children and adults alike. The whole family will enjoy the event!
---
Take a ride with our latest addition to Touch A Truck – a coloring book! Now children can enjoy Touch A Truck all year long. The 24-page coloring book includes facts about construction and service vehicles that little ones get to learn about and explore at the event. Help us color the community by purchasing a coloring book today!
Sponsor A Little Trucker to play at Touch A Truck! With your support, more families will have the opportunity to play all day at Touch A Truck 2021.
A Little Trucker – $10
A Couple of Little Truckers – $30
A Family of Little Truckers – $100
A Load of Little Truckers – $250
*One car pass will be donated for every $30 collected.
---
Get involved with Touch A Truck…
---
Touch A Truck is a unique, interactive event that allows children to see, touch, and explore their favorite big trucks and heavy equipment. Children also enjoy meeting the individuals who protect, serve, and build Baton Rouge. Touch A Truck takes place annually in the spring at BREC's Fairgrounds at 17200 Airline Highway Park from 9:00 a.m.-3:00 p.m. with Quiet Hours from 9:00 -11:00 a.m. for those sensitive to noise.