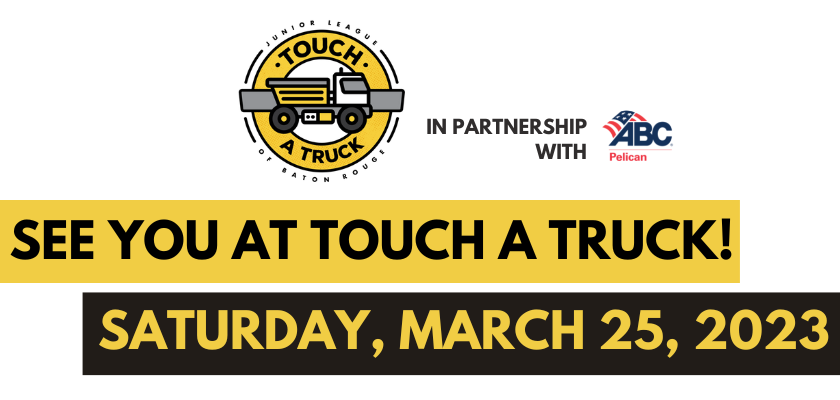 9:00 A.M. – 3:00 P.M.
BREC STATE FAIRGROUNDS Map
_________
Emerge Quiet Hours from 9:00 – 11:00 A.M.
Your ticket includes food, fun, and everything you DIG about trucks!
Main attractions include the Dig Zone, petting zoo, a scavenger hunt, and the hands-on experience with big trucks, heavy equipment, and emergency vehicles that we have grown to love.
Presented annually, Touch A Truck is a unique, interactive, one-day event that allows children to see, touch, and explore their favorite big trucks, vehicles, heavy equipment and more, as well as meet the individuals who protect, serve, and build Baton Rouge.