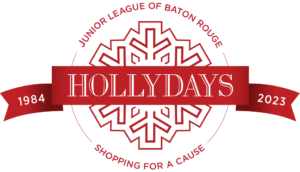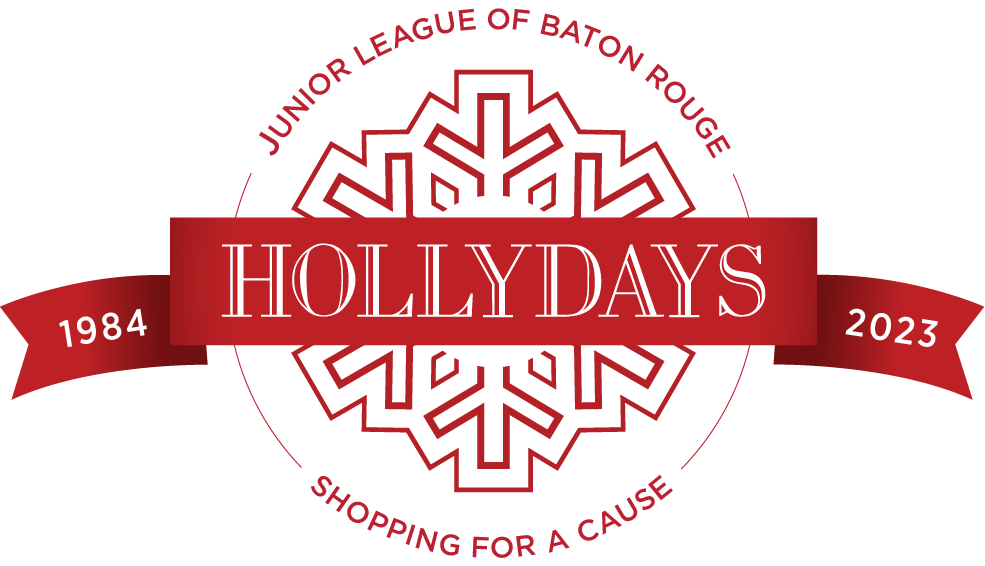 Hollydays celebrates forty years of more than a market, it's shopping for a cause and all proceeds support the Junior League of Baton Rouge's investment in the community.

Welcome from the Committee
We are extremely excited to welcome you to experience Hollydays at the Raising Cane's River Center! We invite you to join us on October 18-21, 2023, to shop, sip, and dance if you wish for a cause at the holiday market you've loved for the past 40 years.
Your favorite merchants and new and exciting vendors are eager to help you find unique gifts for everyone on your holiday list. Purchase your tickets for general market shopping and try your hand at our Mercedes and Rolex raffles. You can also attend one or all of our Hollydays signature events to show your support for one of Baton Rouge's favorite traditions!
A special thank you goes out to all of our sponsors and friends for their effort in such a noteworthy cause. Join us as we kick off the 2023 holiday shopping season, October 18-21!
The 2023 Hollydays Committee
Steering Committee 2023
Elizabeth Turner
Chair
Michelle Lafleur
Chair- Elect
LaMetrious Firven
Auction Chair
Monelle Wells
Donor Data Admin Chair
Michaelynn Faia Markey
Decorations Chair
Brandy Boudreaux
F&B Production Chair
Tabitha Irvin
Personnel Chair
Kirbie Buckles
Promotions Chair
Monique Batiste
Production Chair
Holly Talley
Raffle Chair
TBD
Raffle Chair-Elect
Caroline Fazio
Retail Chair
Morgan Solar Nesser
Retail Chair-Elect
Hazel Semper
Special Events
Sophie Seba
Ticket Chair
Corey Shircliff
Solicitation Chair
Joye Harris
Treasurer
Lakedra Fisher
Treasurer-Elect